The Automated Clearing House is an electronic payment delivery system that processes credit and debit transfers for institutions nationwide. BANCHUB™ provides various options to process ACH payments to improve cash flow.
Bank integrations with NACHA compliance

Rich and flexible API to meet business needs

Direct debits & credits

Refunds & schedule payments
Various payment options
WEB Website originated debit (initiated by customer)

PPD Personal account debit (entered in through the online virtual terminal or through recurring auto withdrawal)

CCD Business account debit (entered in through the online virtual terminal or through recurring auto withdrawal)

TEL Telephone originated (payment information provided over the phone)
POP Point of Purchase (cash register)

BOC Back office conversion (checks converted into ACH transactions in the ARC Accounts receivable (checks mailed in or received through a drop box are converted into ACH transactions).

RCK Returned check item (bounced or returned checks are run through in an attempt to collect payment)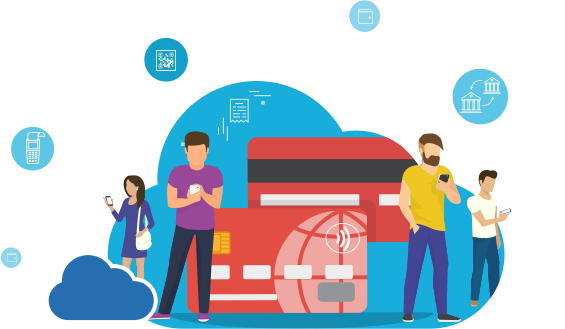 Process payment cards across the globe and across multiple channels with unparalleled scalability and security. BANCHUB™ supports an extensive list of payment cards and offers a wide choice of gateways and acquiring banks, all through one connection.
Features
All major credit cards: Visa® MasterCard®, American Express®, Discover®, Diner's club, JCB

Secure & flexible API for integration

Authorize & Schedule payments
Fraud & Risk identification

Follows PCI compliance rules

256 bit SSL/TLS1.2 encryption for online transfers

Merchant account management
Benefits
Fast and secure checkout experience for customers.

Customization - we can provide customized applications based on business needs
Maximize transaction success

Around the clock support and reports

Multi-layer security - Payment authorization, transport and data level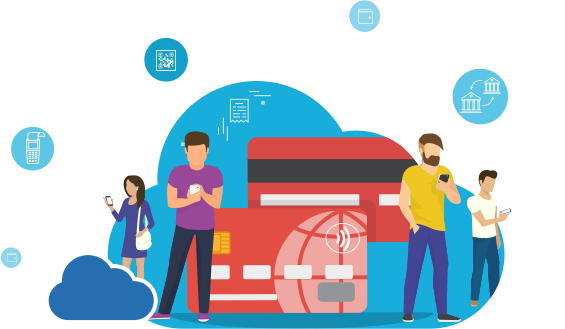 USA electronic check payments -Check21
Our Electronic Check Processing programs automate check authorization and depositing for a business, thus eliminating trips to the bank. With each authorized check, funds are electronically processed, uploaded and deposited into the merchant's account. Remote deposit capture, back-office conversion, check processing with recovery services, auto industry specific programs and guarantee features are all available… It's easy to get started with these payment processing services
BancHub is processing Check21 with top US banks such as Bank of America, WellsFargo, HSBC, Chase, PNC, and Regional bank.
Features
Remote data capture

Mass upload SFTP

Fraud & Risk identification

Follows PCI compliance rules

256 Bit SSL/TSL1.2 encryption for online transfers
Validation tools to identify image quality

Benefits

Reduce payment process cycle time

Handling returns with various banks

Around the clock support and reports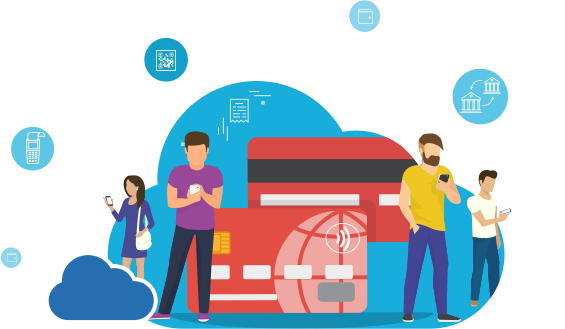 The message and file processing components of the SEPA module have been designed to support both ACH and SEPA traffic to any number of SEPA CSMS or Correspondent Banks and, Country specific ACH traffic to national (non-SEPA) ACH. The latter option is designed to assist banks through the SEPA transition period.
Features
SCT (SEPA Credit Transfers)

SDD (SEPA Direct Debits)

Country-specific ACH payments (optional)

Forwarding of payments to the CSMS or banks

Maintaining a full audit trail
SEPA compliance for validation and formatting of messages

256 bit SSL/TLS1.2 encryption for online transfers

Validation tools to identify image quality
Benefits
Reduce payment process cycle time

Handling returns with various banks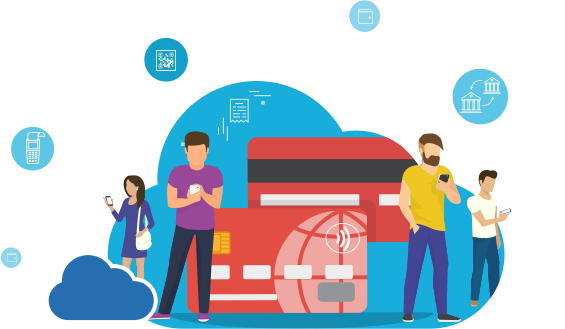 BACS is a system in the UK for making payments directly from one bank account to another. The system is operated and managed by BACS Payment Schemes Limited, a membership organization consisting of 16 of the UK's leading banks and building societies.
Features
BACS Direct Credits

Direct Debits

Maintaining a full audit trail

Validation, error detection and error reporting
256 bit SSL/TLS1.2 encryption for online transfers Validation, error detection and error reporting

Validation of Direct Debit mandates

Positive and negative acknowledgment processing
Benefits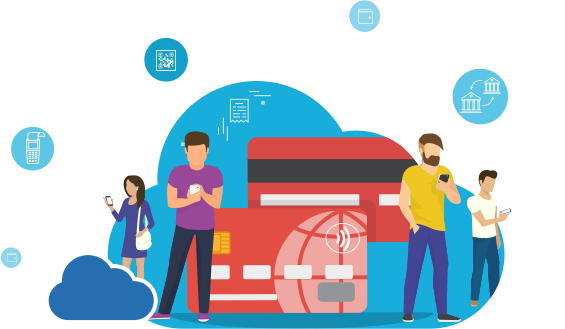 To reduce checkout friction and improve sales conversion, BANCHUB™accepts digital wallets and digital payment services. Customers use digital wallets to store payment data, eliminating the need to re-enter information each time they make a purchase. BANCHUB™ acts as a common platform to enable the acceptance of multiple digital wallets and digital payment services via a one connection.
Features
Enriched security levels in securing data

Following all PCI compliance rules & regulations

256 bit SSL/TLS1.2 encryption
Benefits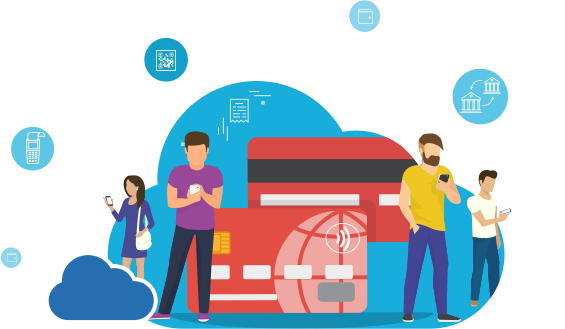 Go global, deliver a localized buying experience and avoid conversion disputes. Our multi-currency processing solutions are designed for a variety of payment environments, from customer- facing terminals to fully integrated front-desk systems online. Plus, our sophisticated online reporting enables businesses to view across any cross-section of properties on a country, regional or pan-regional basis, in any currency.
Features
paperwork Less

Reduced banking expenses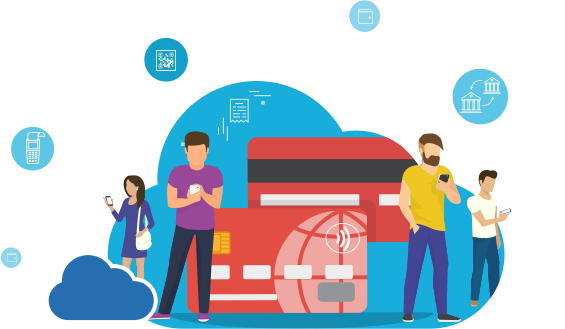 In order to provide consistent and reliable services in a seamless manner to our customers, BANCHUB™ has a smart dynamic routing mechanism to route the payment requests to the clearing houses to ensure higher success rates. In event of downtime, scheduled maintenance breaks, load on the bank servers etc. BANCHUB's TM intelligent algorithm identifies the drop in success rates and automatically routes transaction between clearing gateways depending on the parameters provided by the customer.
Features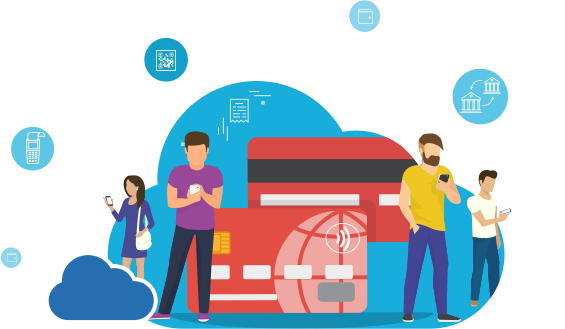 Collect card credentials and accept payments on your checkout page using our secure iFrame integration even without being PCI DSS certified. Reduce payment hops and allow customers to make secure payments without leaving your web page for a seamless brand experience. iFrame integration involves your payment gateway configuring a small "piece of a payment page" (iFrame) which contains the card data capture fields.
Features
Benefits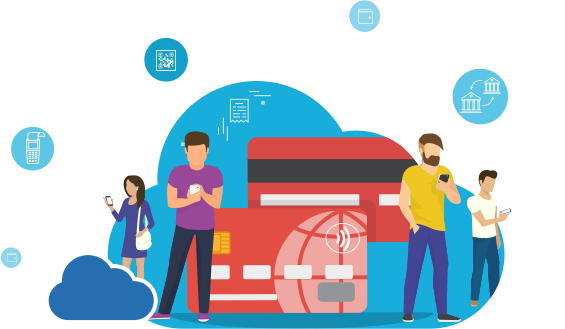 Our comprehensive and elegant real-time reporting system reduces the complexity in analysis and the reconciliation of payment transactions seamlessly. Our insightful data analytics helps analyze performance and maximize your business potential.
Features
Reports based on Payment type, region, and currency

Dash boards

Report types
- Summary
- WIP
- Monthly
- Quarterly

Customized reports based on business needs

Summary report alerts

Export reports
- Excel
- PDF
- CSV

Benefits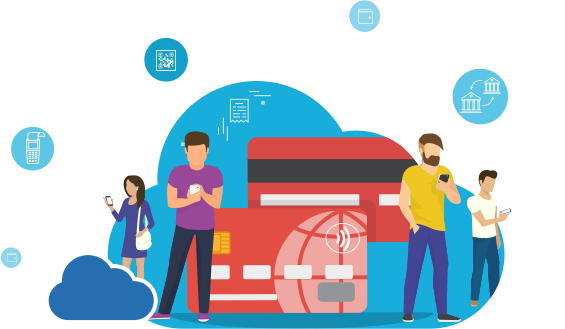 Security is a big concern in the payment industry. To ensure data integrity and data safety for our customers, BANCHUB™ is strongly committed to providing secure business processes at various levels. Our security standards are updated and revised frequently, and requirements vary on business size. Our team of PCI experts and network tools can help you navigate compliance requirements, helping avoid penalties and mitigate the possibility of a security breach. Optional encryption and tokenization services offer extra protection throughout the payment journey
Features
Following PCI compliance rules and regulations

Provided 256 bit SSL/TLS1.2 encryption for online transfers

Periodical network updates.

Fraudulent algorithms to prevent unauthenticated payments

Tokenization
User level authentication

API keys with authentication

Transaction level tokens

Strong data encryption
Features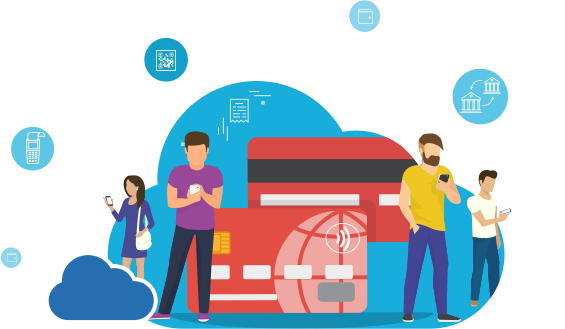 Access a variety of support resources to implement, maintain and optimize your payment management operations. Our award-winning support team provides high-touch rapid responses to troubleshoot and resolve your issues in the most expedient way possible, 24/7.
Features
Access to our online resources

Problem isolation and resolution

Configuration advice

Business Center reporting/transaction search

support

Implementation/integration
Feature/function use support

Merchant notification for issues

lasting longer than committed

timeline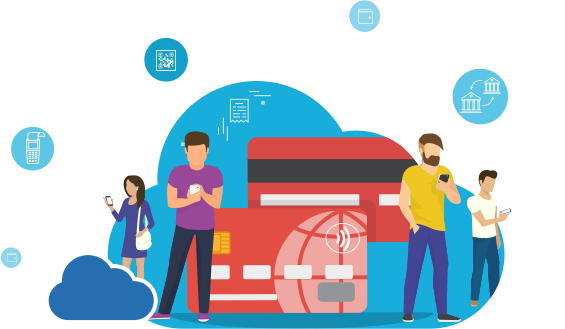 Interactive Voice Recognition, commonly abbreviated IVR, is computer technology that replaces human interaction within call centres. Business phone systems can offer voice prompts that route calls to an IVR system that would otherwise be handled by live customer service operators. IVR systems can handle huge loads of calls that would otherwise require enormous staffing to accomplish what an IVR system can handle.
The integration of modern payment gateway technologies allows credit card and ACH (eCheck) transactions to be accepted and processed using the IVR technology. This integration of technologies enables a business or organization to accept receivables in an automated fashion, without human interaction.